Available in a wide range of sizes
Collection
BJP350
BRASSIERE
¥15,400(tax in)〜
Elegant Leaver lace gently wraps around the chest
A full-cup bra with a Leaver lace that uses a rare knitting machine to wrap the bust completely. The top half of the cup is made of lace only, so the skin is slightly transparent. The power net of the back, which takes the body's movement into consideration, fits comfortably on the skin thanks to its elastic material and calculated functionality. The top edge of the back is tapeless, reducing the step of the back and making it difficult to pull on the outer.
BJP450
BRASSIERE
¥15,400(tax in)〜
Elastic Leaver lace snuggles the bust for a comfortable fit.
A 3/4 cup wire bra with plenty of soft and elegant Leaver lace. The three-dimensional and detailed pattern of the Leaver lace is beautiful because it is sewn with a rare knitting machine. The wire with the front center and sides high is recommended for those who are concerned about floating on the top of the cup or the back from the side. With Leaver lace on the strap and back, it is an elegant design even when viewed from various angles.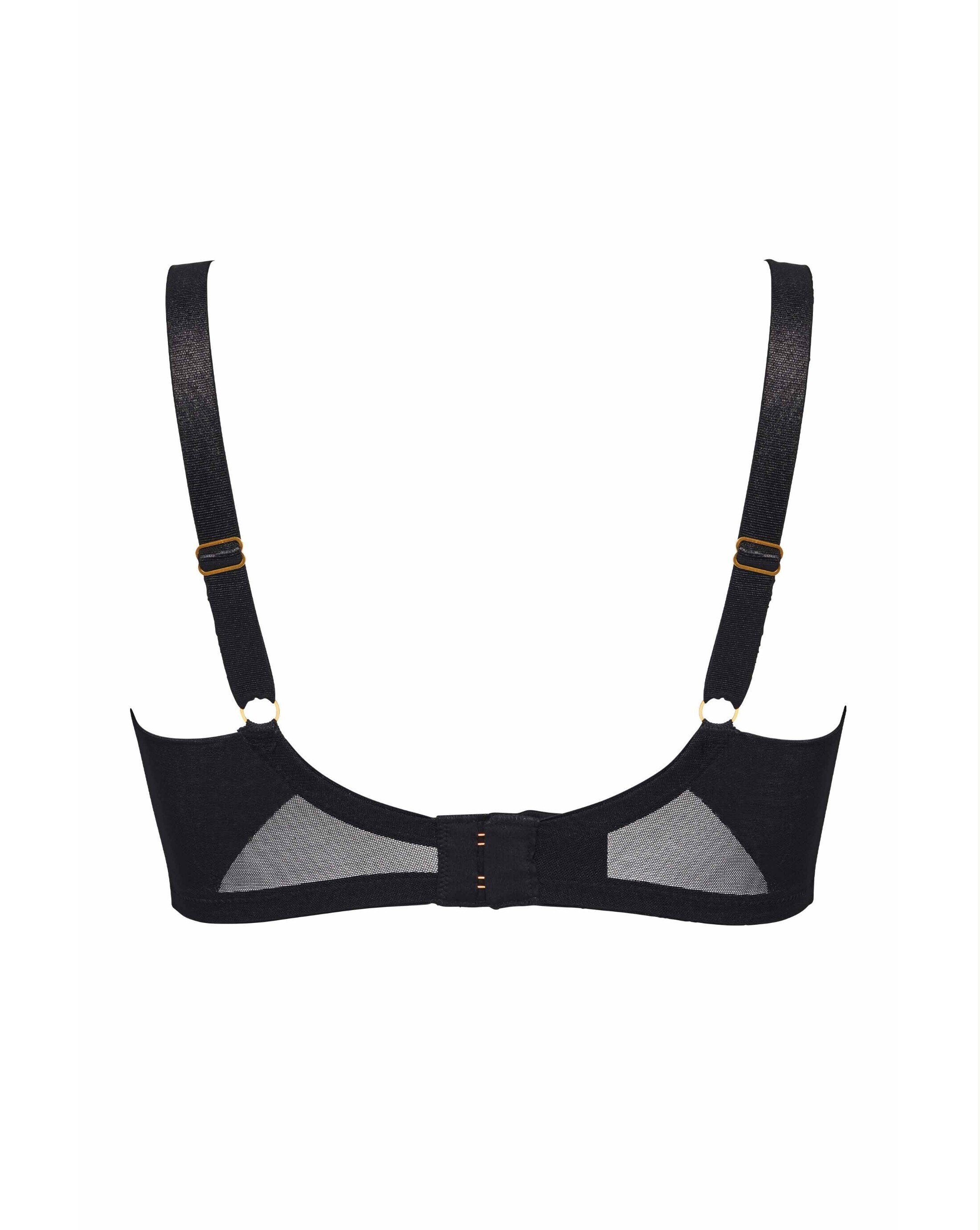 BJP060
BRASSIERE
¥13,200(tax in)〜
A rich bust in style
A 3/4 cup wire bra that shows a voluminous bust at a minimum. The bust gathered in the front center is supported from the front with a non-stretching tulle layered on a cloth at the front to create a clean chest. A non-elastic material is built into the inside of the cup to limit the spread to the side. Thick outer straps are used to prevent slippage from the shoulders. The lace is casually accented by the side of the cup.